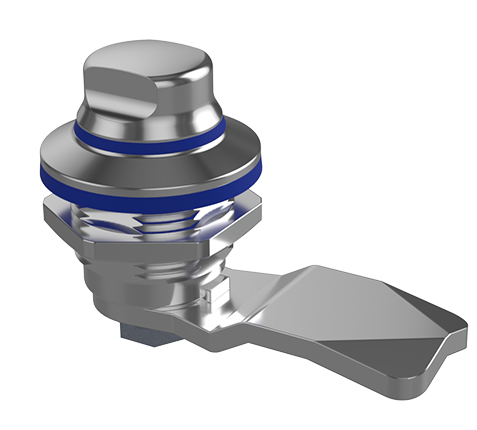 Hygienic latches
The hygienic stainless steel SLX latch prevents bacterial attack and fulfills the strict regulations of testing principles for foodstuff machinery and hygiene.
The self-draining stainless steel surfaces with a maximal roughness of 0,8 μm Ra and the central circumferential seal reliably prevent dirt accumulation. Water, cleaning agents, etc. can drain off fully and so prevent contamination.
The latch creates a secure closure by rotating a maximum of 90°, which positions the latch in the locked position behind the frame. Material: Stainless steel AISI 316 with sealing in blue NBR.
Reduced cleaning time.
Enhanced food safety
Plug & Play installation
Stainless steel and with blue NBR sealings.
Available in many sizes