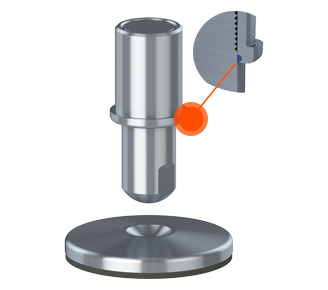 Tank Support Bolts
The only hygienic tank support bolt in the world with sealing between welding connector and spindle.
Sealed movable parts and no exposed thread reduces cleaning and increases sanitary safety.
The product group of hygienic-oriented tank support bolts is the optimal choice for extremely heavy machinery, equipment, tanks and vessels in diverse production environments.

SBX, KTSBX, KTSBX AS: Limited cleaning effort is obtained by sealing the welding connector with a fixed blue sealing ring that is detectable by scanning systems. Choosing NGI's tank support bolts will secure your heavy machinery with a hygienic design.