Dynamic Conveyor in the US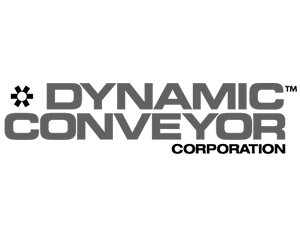 Dynamic Conveyor
Food Safety
The US-based machine builder Dynamic Conveyor explains in the above video how the components from NGI help them differentiate from competitors as they achieve a higher level of sanitation and reduce cleaning time
The fact that cleaning time and maintenance is minimized with NGI components means a high ROI for the end-user - an important argument when explaining how your machinery differs from competitiors.
Dynamic Conveyor states that the components from NGI - for example the new bearing housings - help them enhance their product offerings. The bearing housings have a unique seal shaft input - an innovative and patented design that differs from traditional sealings.
A traditional soft rubber sealing presses against a dry seal shaft which causes friction and creates heat. This destroys the sealing effect, compromising hygienic safety and reducing service live.
The patented sealing design from NGI is designed using materials that can handle friction and heat meaning enhanced hygienic safety and a long service life.